Make Time with Your Loved One Top Priority: Get Child Care
Valentine's Day may be over, but the month of love is still upon us. Memories of past romantic dinners and time spent peacefully sipping daiquiris on a beach fill our minds. These recollections can bring a sense of melancholy as crazy schedules, driving kids to playdates and dinners to be made (again) take over our to do list. You can't just dash out for dinner without a second thought anymore. This begs the question: where to find childcare in Vancouver?
Fun for Everyone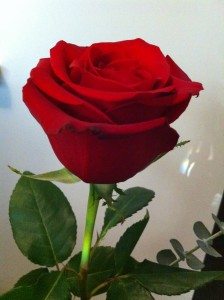 If you want to keep the fire burning in your love relationship and you've got kids hanging from your spit up stained yoga pants most days, a fragrant bouquet of long stemmed roses just won't cut it. Nowadays, planning is where its at. When it comes to finding a babysitter in a pinch, Vancouver Mom has the scoop on where to find childcare in Vancouver at the last minute.
Knowing your child is in safe hands brings peace of mind. It means your precious date nights don't get interrupted by constantly checking your phone. What really matters now is solid, reliable care for the pipsqueaks in your life so you can whisk away for a few stolen hours.
Tap Into Your Communities
A great way to secure occasional babysitting is to make it known in your neighbourhood that you're looking. There are plenty of parents who would love the opportunity to trade with you so they can also have a bit of time to themselves. This isn't an instant option, of course, as you'll want to get to know the families in your community. But if you invest the time you'll make some good friends in the process.
Streetbank.com is an online trading site for services, stuff and skills in your direct neighbourhood. You might find this an interesting alternative if there are lots of people in your neighbourhood who also use this site. You can post an ad for babysitting. You can also give meet-up groups, Facebook groups and moms' groups a go by setting them up in your neighbourhood. Of course, caution is key when vetting babysitters, especially online, but this method of connecting with like-minded parents is becoming increasingly popular. It's a great option when you're wondering where to find childcare in Vancouver.
Professional Help: Nannies on Call
If you really want to be sure you have a reliable, bonded caregiver for your child, Nannies on Call may just be the ticket. Nannies on Call provides professional and superior nannies to care for your family on your schedule whether you're at home or in a hotel room – 24 hours a day, seven days a week.
My family has used this service a few times now, and have been impressed with the quality of care and genuine dedication of the nannies. On call rates for nannies are $16 per hour for up to three children from the same family. There's a four-hour minimum for each booking and a flat rate fee of $30. If you need a babysitter on short notice, they're a good choice for where to find childcare in Vancouver.
Where to Find Childcare in Vancouver During the Day
If you like the idea of dating when the sun's still up, and it's possible for you and your sweetie to have some quality time together during the weekdays, we've got a few great options.
Hillcrest Community Centre
4575 Clancy Loranger Way
604-257-8680
Your child will be well looked after at Hillcrest Community Centre while you and your sweetie check out the fitness room, pool or ice skating rink for some serious sweat and bonding. You'll need to stay on site, but for $7.50 for two hours it's a good deal and guaranteed to help you feel better about your connection to your 'sweat heart'.
Kits House
3683 West 4th Avenue
Bumbletree Childcare at Kits House offers licensed daycare from one to three mornings a week. Their temporary location is on 4th Avenue in Kitsilano and so close to shopping, yoga studios and coffee shops. With three hours together, you could take it all in and still have time to spare for a walk on the beach.
Buddings
203 – 950 West Broadway
604-569-3951
Buddings offers part-time, occasional childcare for children aged 18-35 months. It's open from 9:00am-7:00pm, Monday-Friday, and offers a number of different plans. For $200 you can get 10 hours per month, which you book on line when you need it. That's enough for a few lunches out, and maybe even a yoga class or two.
I don't know about you but I certainly feel better knowing that all these options are available when I'm wondering where to find childcare in Vancouver. It helps me keep in mind that it really is possible to have some one-on-one time with my sweetie post-baby.
What are your go-to options for finding childcare in Vancouver? Leave a reply and let us know!
Facebook Comments