With the weather getting colder and wetter, the days getting shorter, and the holidays getting closer, it's that much more difficult to fit in a workout. We get it. But we know that we have the most amazing resource here, in the form of our fellow Vancouver moms. That's why we asked you to share your tips in our latest You Say feature, telling us how you manage to find some time for yourself.
You Say: The Question
Here on our site and on Facebook we posed this question:
As a busy mom, how do you find time to fit working out into your busy schedule, especially over the holidays?
You answered. Here's what you say about making your own wellness a priority over the busy holiday season.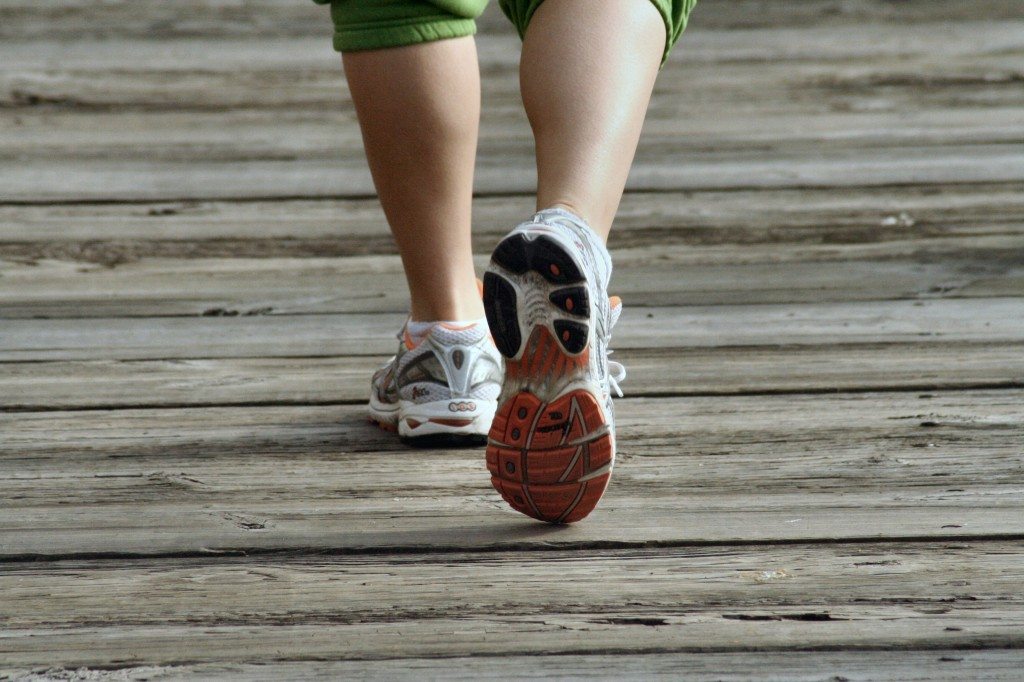 You Say: Finding Time to Work Out
Children's entertainer Will Stroet was the first to answer. He said, "As a busy dad I also find it challenging to fit in a workout. This past summer a friend of mine, a former personal trainer, set me on an exercise routine. That first step really got me on the right track and helped to change my bad habits. Now I do my exercise either early in the morning or after Ella is in bed at night. I use everyday objects (a big bag of rice) as weights and have exercise bands as well. This routine takes less than an hour with stretching and also works well for me while I'm on tour."
Joèl Adrienne Amzil weighed in with this suggestion, "First you have to find something you really love to do. Then put it in your schedule, just as you would doctor's appointments. I recently started paying for before school care in order to fit in classes before I have to start work. It's worth it!"
VancouverMom.ca contributor and 2012 Top 30 Vancouver Mom Blogger Erin McGann shared, "I try and take classes, because I cannot be left to my own devices when it comes to fitness routines. If that's not an option (and it's not happening in my life at the moment!), I try and find a DVD I don't mind doing, and put it on immediately after my son goes to sleep. I like the NYC Ballet workouts, though it's not much in the cardio department."
Connie Stansfield shared her tips, as well. "I squeeze in exercise in several different ways. My friend and I do four hour 'toddler-trade-offs' a couple times a week, allowing each mom some 'me time'. I divide this time between cleaning my place, and getting some exercise. Also, the community centres around town often offer a childcare service ($3 per hour), which allows me to use the gym at the centre. I live downtown, and make an effort to walk often. Another fun way that I've found to burn some serious calories is to have a dance party with my little girl. We lay out our yoga mat, crank the tunes and dance until I'm too tired (for sure I tire first). I'll admit, I'm not the best dancer, but she doesn't know that (yet!) and we always feel good afterwards."
Barbara weighed in with a comment, saying, "Going for a walk/run along the beach, pushing the stroller with my son in it, while my daughter leads on her push-bike – although it's fine for casual exercise it can be frustrating if you are training for a goal. The best I found is the the Vancouver Aquatic Centre which offers poolside childminding for less than $4/hr while I swim or go to the gym – It's fantastic. I find that going to the pool with a child can be a fair bit of a workout as well! I'm looking forward to the winter – walking up and down a tobogganning hill wearing my baby boy while my daughter has the time of her life sliding down is bound to be a challenging exercise."
Another VancouverMom.ca contributor and 2012 Top 30 Vancouver Mom Blogger Michelle Gadd told us, "I am a big advocate of good at-home exercise videos. Physique 57 has an amazing series of videos ranging from 30-57 minutes and they will work your butt into shape. They're not easy but the results are impressive. As soon as the kids are in bed I pop one in."
You Say: Our Facebook Fans Speak
You weighed in with answers for our You Say feature on Facebook as well.
Danielle Christopher likes to fit fitness into her life, saying, "Park as far away as you can at the mall."
Shannon Banal incorporates working out into her daily life, too. "Just dropping my daughter off at school and picking her up is me walking 27 blocks, 5 day a week. And it's mandatory. Wherever else we walk during the day + playing with my child = bonus exercise."
Megan Taylor doesn't always get the exercise she'd like, but she's trying. "I was just lamenting the lack of exercise time last night! Chase the kids and walk to everything possible and it usually ends up being 1 to 2 hours of walking each day with a huge hill included."
Tamara Sztainbok schedules her workout, "Early in the morning before the kids get up. That's how I fit it in all year round."
Alana Krahenbil agrees with Shannon Banal, saying, "Walking the kids to and from school. I also do a workout while my daughter naps. Starting the tone it up beach babe DVD today." She added, "Shopping is a workout!" Battling those holiday crowds definitely leaves us feeling like we've done some serious exercise.
Karen Randall shares her workout plan. "I go early before anyone is up. The key for me was finding a gym that packs in a good, relatively quick and efficient workout that works with me being able to get home before the kids wake up. I love my 6:30am 27 minute workouts at Athletes Only Conditioning. From a mom point of view, it works for me. Plus they tell me what to do so I don't actually have to think that early in the morning." Definitely a plus.
Tamara Grand makes her workout a priority. "Put myself at the top of the 'to do' list. If I 'do' for everybody else first, I don't get 'done'!"
Erin Lee especially appreciates the benefits of exercise at this time of year, saying, "I love working out during the insanity of the holidays. Keeps me same-ish. Agree, make it a priority!"
Nicky Byres does her best to stay on track all year long. "Stick to my usual schedule…. Don't let it get crowded out."
Tracey Rossignol is planning in advance. She shared, "My pre-paid Zumba class goes all the way through December. I hate missing something I paid for."
Doriana Donciu finds that it's easier if she doesn't leave the house. "At home using my bodyweight! The best!"
Helen CarpeDiem-Stepchuk weighs in, saying, "Schedule it. It's non-negotiable. Life is always busy!"
Shannon Perkins Dyck shares a comment many of us can relate to. "Am I the only one that didn't make it to the gym this past week because I had appointments/meetings every night after work? Must get there this week for sure!"
Pickle Punch shares some tips. "I walk with the stroller, or bike with my son in the Chariot everywhere I need to go. So if I need to go Christmas shopping we walk 30 minutes to and from the SkyTrain and then get a lot more walking in just cruising around the streets or mall looking for gifts, etc."
Marnie Maule is making her list, checking it twice, and getting a workout at the same time. "Shopping is my cardio!"
Finally, every WOMAN likes to mix it up, saying, "Inside or outside depending on the weather. Can be skiing or inside on the StreetStrider… it's doable."
Did we miss anything? Leave a comment and let us know what you say!
Ugi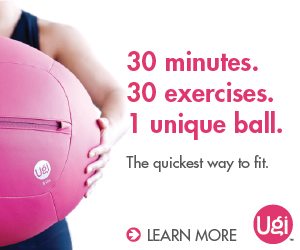 This You Say feature is brought to you by Ugi, an innovative home workout designed by three Vancouver moms. With the efficiency of no driving, parking or waiting for class to start, a two hour workout becomes a 30 minute workout. But they know that sometimes it's hard to even find 30 minutes, and that's where this You Say feature can help! Why wait for New Year's, when you can do something for yourself right now, and get the holiday season off to a great start? With these tips and Ugi you can do it.
ugifit.com | Twitter | Facebook | YouTube
Facebook Comments